All three restaurants were meticulously constructed within our advanced factory in Boden and subsequently transported via truck to their respective locations in Boden, Skellefteå, and Stockholm Barkarby, where they are now open to guests. Opting for a single-piece construction approach, fully equipped and furnished, was a strategic decision. This departure from the previous sectional construction method has yielded significant advantages in terms of time efficiency and environmental considerations, notably reducing transportation requirements.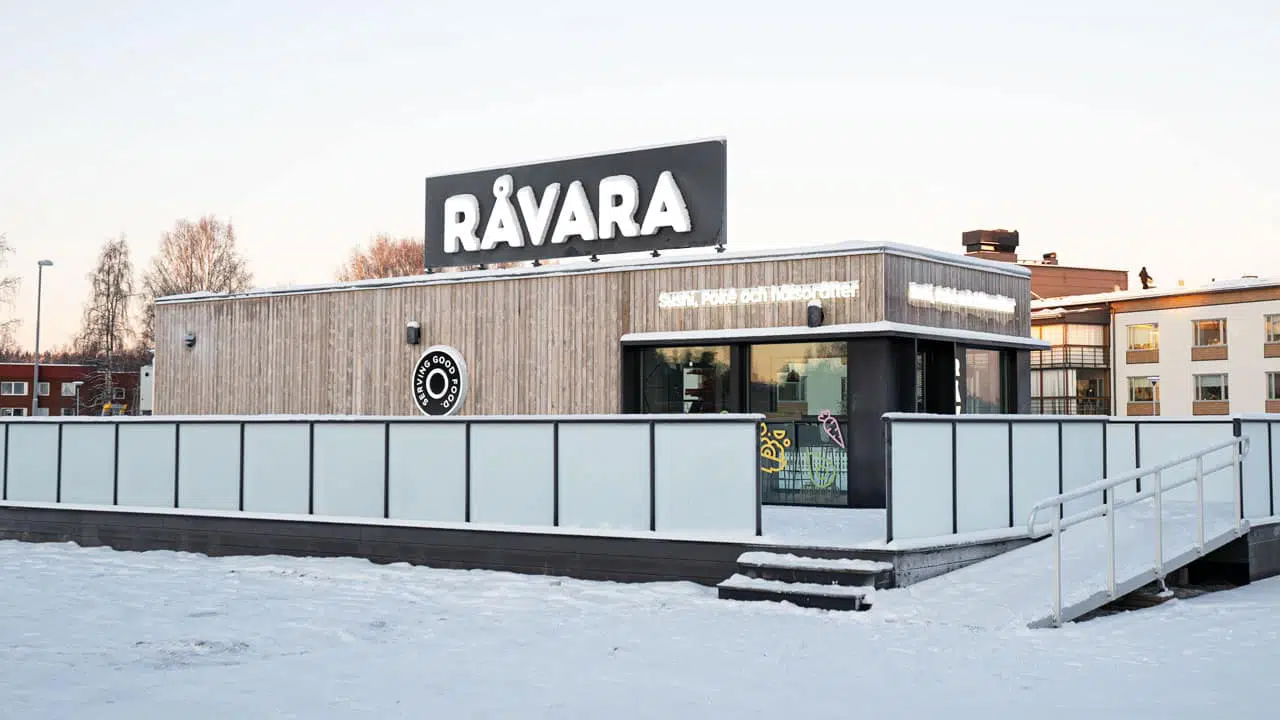 A Comprehensive Approach
Our design for the new restaurants incorporates a harmonious blend of metal and wooden facades, aligning with Råvara's ethos and overarching concept. The selection of materials reflects Råvara's commitment to sustainability. Notably, the implementation of Kebony's stylish wooden facade brings forth a maintenance-free and durable solution. Kebony's innovative natural process ensures that wood transforms into a robust, eco-friendly, and long-lasting element, embodying the principles of a sustainable future. This shared dedication to sustainable practices is highly valued by both Norrläge and Råvara.
Does your company need help with its next construction project?
Contact us at Norrläge.