Norrläge, entrusted by GRK Infra AB and Grundtuben AB, was tasked with the construction of a noise barrier along the newly developed segment of Road 97 between Södra Sunderbyn and Sävast.
"We efficiently fulfilled the project's demand for a substantial area of noise barriers. The feedback has been exceptionally positive, with many commending the barrier's aesthetic appeal and effectiveness," highlights Johan Ekström, one of Norrläge's co-owners.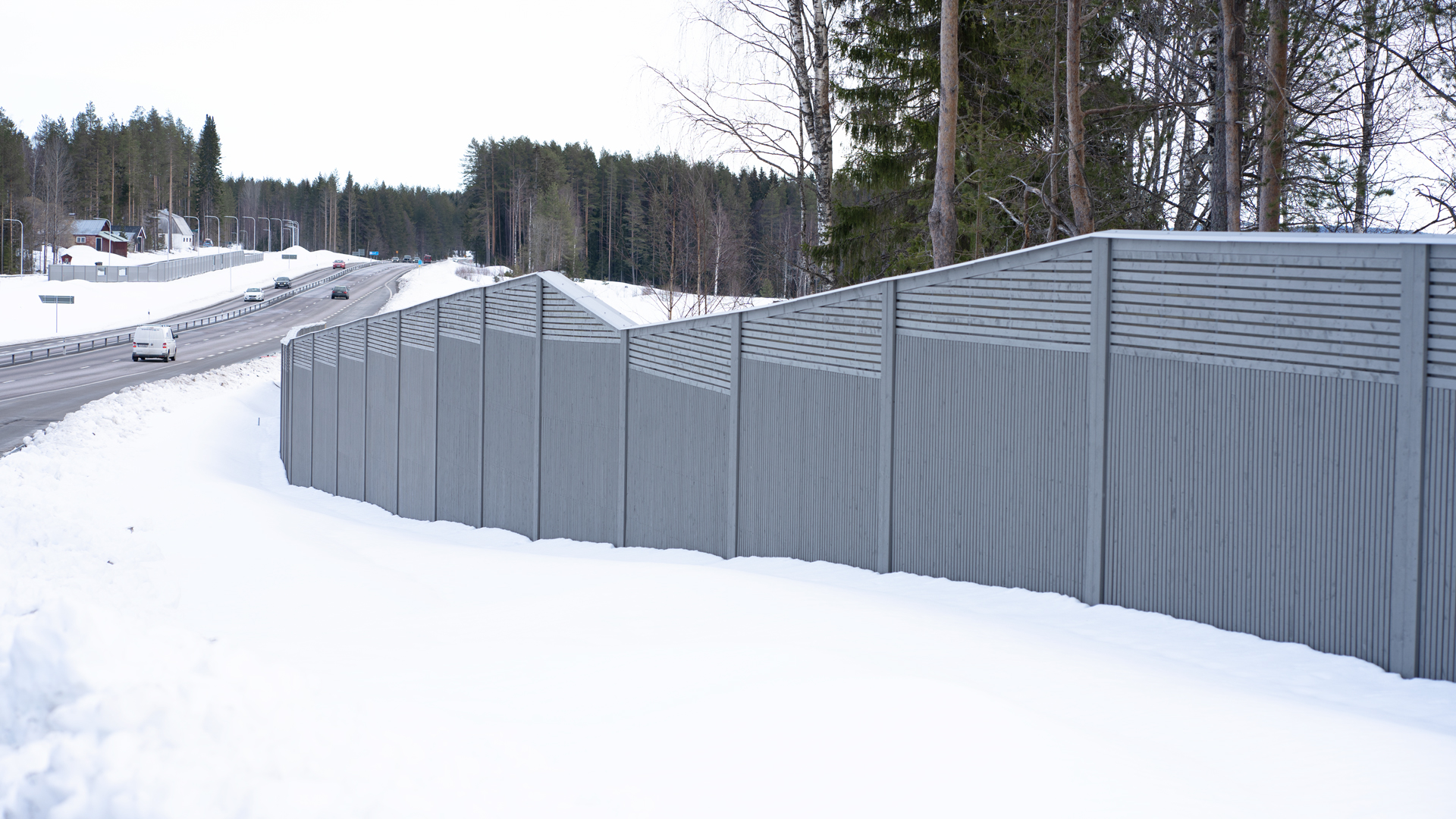 The noise barrier construction was completed punctually and met all expectations.
This undertaking, carried out during the summer of 2021, constituted a significant project. Ordinarily, noise barriers follow stepped designs to accommodate ground slopes. However, in this instance, the Transport Administration and landscape architect opted for a barrier that seamlessly aligns with the ground level throughout, necessitating the construction of rhombus-shaped sections. This approach posed additional challenges. The Transport Authority, acting as the ultimate client, made the final decisions regarding the barrier's color and appearance. Beyond its primary purpose of noise reduction, the barrier also serves as a safety measure.
Grundtuben AB, a company with profound expertise in foundations and fasteners for noise barriers and other structures, played a pivotal role in the project.
"Norrläge demonstrated exemplary performance, delivering on time despite the tight schedule. We are satisfied with their valuable contribution to the project. Their professionalism and seamless collaboration made the process smooth and convenient. Additionally, the proximity of their office and factory to Road 97 proved advantageous," expresses Anders Nilsson, project manager at Grundtuben AB.
Does your company need help with its next construction project?
Contact us at Norrläge.