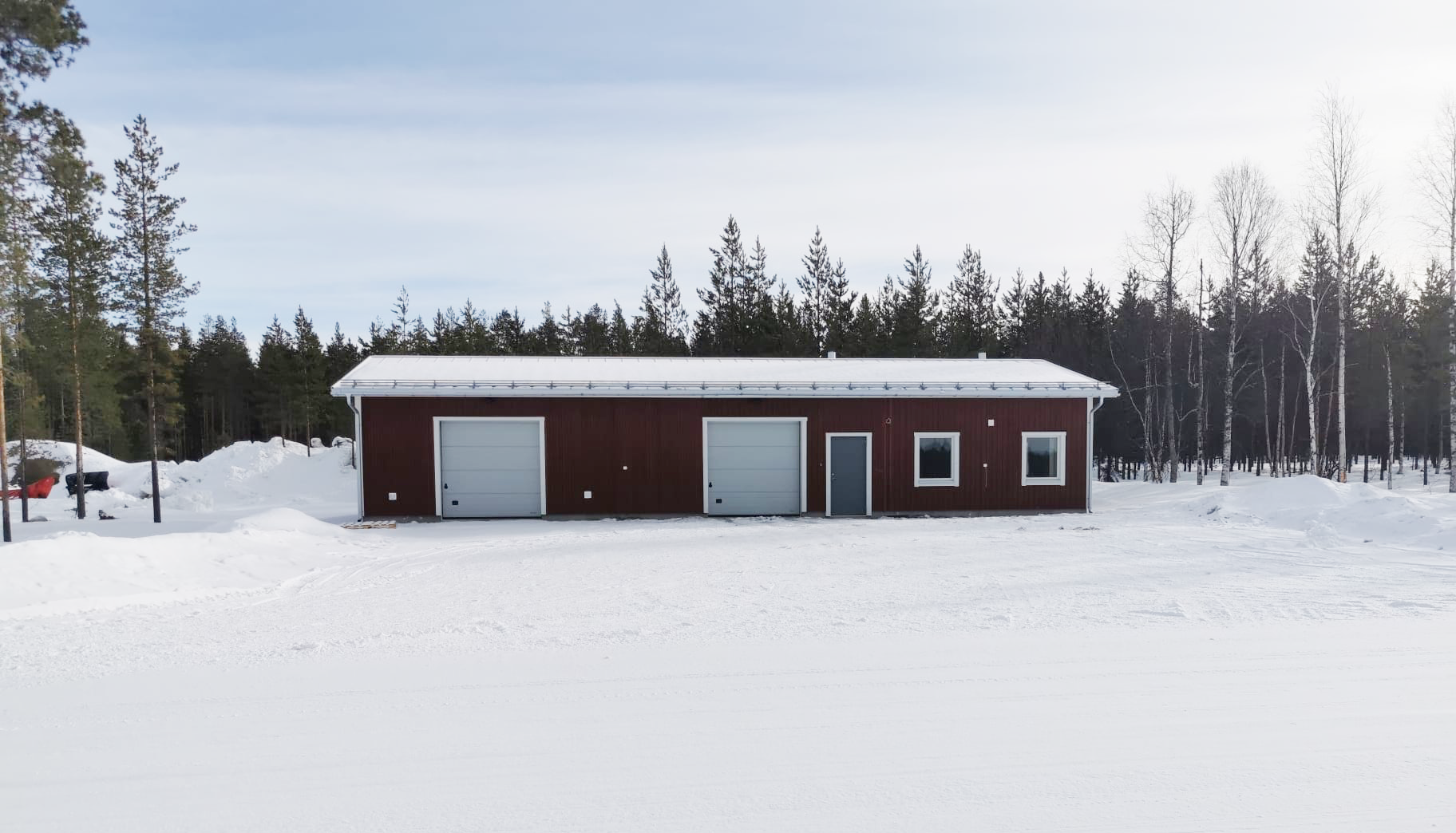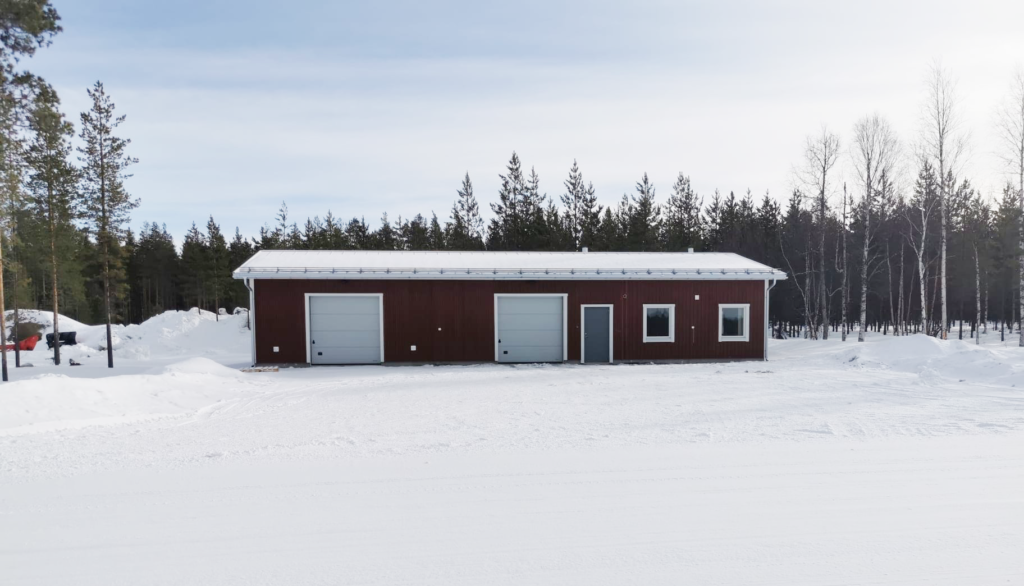 Arctic Falls sought a new structure encompassing a garage, tire storage, and office space, catering to their esteemed clientele's tire testing requirements. At our state-of-the-art facility in Boden, we meticulously fabricated and assembled all the building components, ensuring seamless integration on-site.
Furthermore, Arctic Falls expressed the need for climate-controlled tire sheds, a demand we readily addressed. These sheds were meticulously prepared at our factory before being efficiently transported to the designated location.
"Despite the stringent timelines, our commitment to punctuality remained unwavering. "We adeptly devised a mutually beneficial solution, seamlessly meeting the client's expectations," affirms Gabriel Olsson, Partner at Norrläge.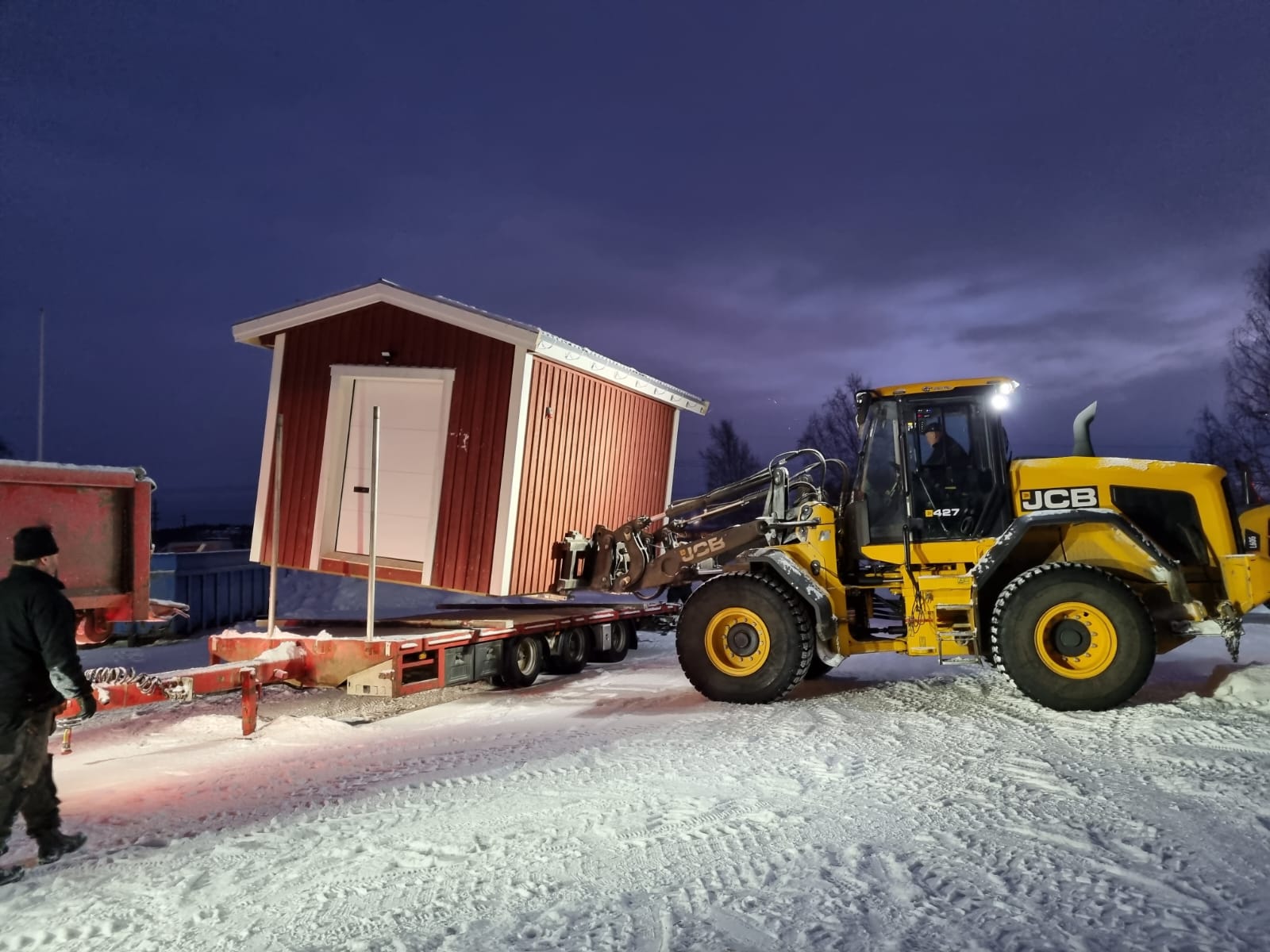 "Norrläge commenced construction in September 2021, with the building transported to our site in various sections and efficiently assembled before year-end. Norrläge's construction approach proved highly effective, offering a remarkable solution that left us thoroughly pleased with the outcome. The building blocks demonstrated exceptional quality, and the execution of the project was conducted with great precision. Norrläge skillfully handled both the interior and exterior aspects of the construction. While certain elements were completed independently, Norrläge essentially delivered a turnkey solution," affirms Jonas Jalar, CEO of Arctic Falls.
Does your company need help with its next construction project?
Contact us at Norrläge.